World-class institute:
Utrecht University's Department of Earth Sciences ranks among the very best institutions in the world in its fields of research. In studying the system Earth and other planets, the Earth Sciences contribute to answers on social and economic questions that concern:
the natural means of existence (water, energy, raw materials),
the terrestrial environment (including remediation of pollutions),
natural hazards and disasters (such as earthquakes, volcanic eruptions, and floods),
and the use of terrestrial space (specifically near surface and underground space).
Co-operation
The department is part of the Faculty of Geosciences. We work closely with the other departments of the faculty, in particular the Dept. of Physical Geography, another world player in its field. We also work closely together with renowned institutes on a national and international level.
System Earth
The Department's mission is to advance our understanding and prediction capability of processes that govern the evolution of System Earth: Earth's structure, and the internal workings and surface processes, that determine its evolution and current dynamic state. Read more about our research…
Societal Impacts
Our scientists are regularly asked for advice. In addition, they frequently appear in various media, both at home and abroad.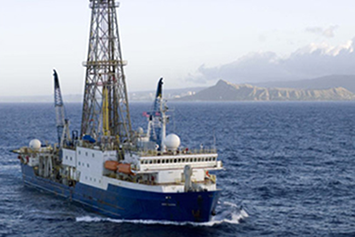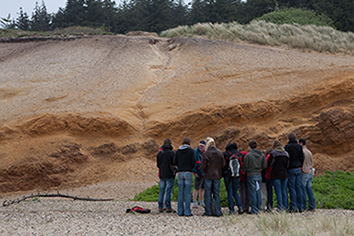 Laboratories
For experimental research we can make use of a wide range of state-of-the-art laboratories, such as the Earth Simulation Laboratory, one of the world's largest experimental laboratories for research into the Earth's behaviour.
Educating the next generation
The Department participates in the following training programmes:
Earth Sciences (BSc) – information in Dutch only
Earth Structure and Dynamics (MSc)
Earth Surface and Water (MSc)
Earth, Life and Climate (MSc)
Marine Sciences (MSc)
The Graduate School of Geosciences organises all Master's and PhD programmes in Geosciences at Utrecht University. The programmes focus on processes within the Earth and at the Earth's surface, including man's spatial and material utilisation of it.
Master's Open Day
Would you like to get to know Utrecht University and find out if one of our Master's programmes is the right choice for you? Come visit our (virtual) Master's Open Day!
​
​
​
Master Your Future at Utrecht University
Discovering the deep secrets
of the carbon cycle
Earthquake Cycle at
Subduction Zones
Source: all videos & photos:
Utrecht University